​Belfius Mons-Hainaut and Hubo Limburg United cruise to easy victories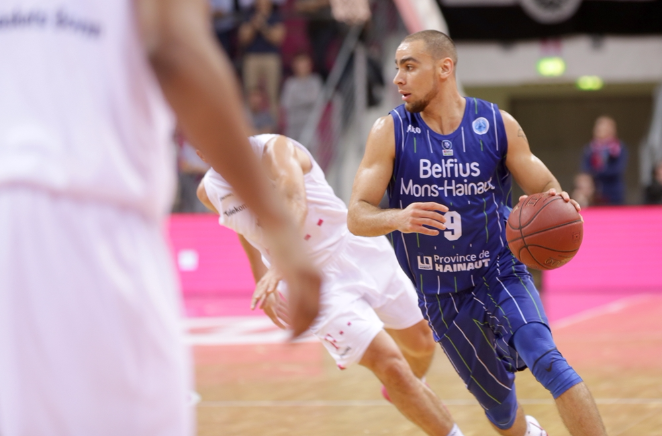 Fresh off its big win at Sportpaleis over Port of Antwerp Giants on Wednesday Belfius Mons-Hainaut followed up with a convincing win over Kangoeroes Basket Willebroek.
The home team blew the game open in the third quarter (63-40) as coach De Meulemeester was able to empty his bench and give some valuable playing time to Mons's youngsters.
Demps once again led Mons in scoring with 22 points.
Belfius Mons-Hainaut now sits in seventh place in the EuroMillions Basketball League just ahead of Proximus Spirou that has played one less game.
Missing four rotation players due to injury (Shepherd, Gaudoux, Richardson and Iarochevitch) Proximus Spirou got blown out at Hubo Limburg United 82-66.
Limburg was in control practically the entire ball game as it gradually built its lead (27-19, 46-36, 66-47) en route to the easy win.
Limburg now sits in sixth place in the standings and holds the tiebreaker over Proximus Spirou in case of a tied record at the end of the regular season.
Seth Tuttle led Limburg with 29 points.