Become a EuroMillions Superfan and get ridiculously spoiled!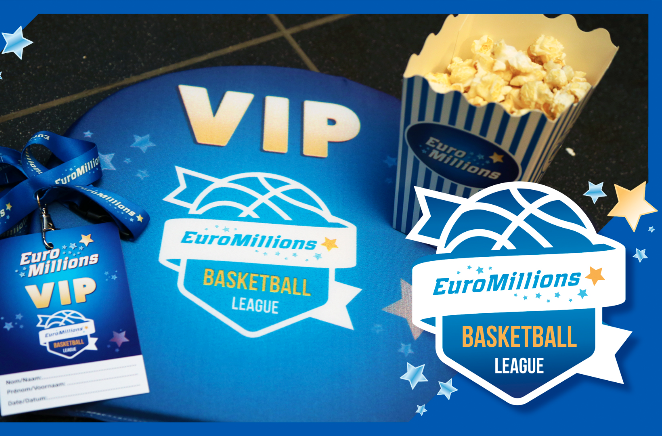 Are you a basketball fan and you fancy attending the game between Stella Artois Leuven Bears and Hubo Limburg United on Saturday 8 April at SportOase in Leuven.
Then now is your chance to register here for our sweepstakes and maybe you will win one of the 25 "EuroMillions Super Fans" duotickets and one "Super VIP" duoticket. The sweepstakes will be online until midnight of 4 April.
Get ridiculously spoiled!